About Us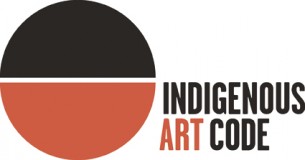 Tali Gallery is a multi award winning Gallery in Rozelle in Sydney which offers beautiful and fascinating Aboriginal Artworks in a range of media – we work with Aboriginal Community Art Centres to promote their artists' work as well as selected independent Urban artists.
We are also involved with Cultural Programs, Education and Fundraising and have won several awards, including Macquarie University's Inclusive Communities recognition in 2012 and the Pauline McLeod Reconciliation Award in 2013.
The artwork we promote offers integrity and enduring provenance, and we pride ourselves on our friendly, helpful and personal service.
The Rozelle Gallery offers quality Paintings, Prints, Artefacts, Crafts and Gifts. Tali Gallery also curates exhibitions for various organisations for educational and fund raising purposes as well as to delight and allow people to enjoy the diverse and wonderful artworks created in Aboriginal communities across Australia.
We hand select gifts that are beautiful and beneficial in some way - whether it be supporting Indigenous enterprise, Aboriginal Designers, Fair Trade entities, cross cultural and social enterprise projects, or manufactured products that generate royalties to Aboriginal owned and operated Art Centres.
TESTIMONIALS:
Thanks Di, all arrived safely, and lots of compliments when I wear the scarf! Look forward to visiting when I am in Sydney. Louise
Dear Di, The parcel has arrived safely and i am very pleased with the contents. You may like to know that the gifts are for my nieces in the UK. I am going over in a few weeks time and they asked for something with aboriginal designs. The back pack is for a 50th birthday and the trinket boxes for the other girls. Thank you for your attention in this matter and i will certainly keep your website to use again and also let other people know about it. Judith
Thank you for your email and for the beautiful pieces from the gallery Di. I am actually in India at present working at a university in Tamil Nadu and had ordered the items from the gallery in order to ship out to India for gifts for a wedding. We received them earlier this week in Chennai and were able to present them to the bride and groom at their wedding. It was wonderful to be able to share such a beautiful aspect of Australian culture with our Indian colleagues. We gave one of the items to our professor at the university in India as a thank you and goodbye gift just a few days ago. He's an older man who has seen quite a bit of Australia and was thrilled to be able to read about the artist and share a piece of Australian culture with his students. The process of ordering via the website was very straightforward and it was very easy for them to be couriered to India. I hope you find this helpful and please keep up the wonderful work. Regards, Rachel
One of our managers is leaving for our office in Singapore tomorrow. I thought the glass would make an ideal gift for him to take. Can you please send me through some photos to show our team here and we'll choose which one and then send a courier to collect it, assuming you can provide some information about the artists, etc. and wrap it to travel safely.
Hello Di, thank you for your prompt attention, it is pleasing to note that politeness and customer service still exists, even on "online" transactions.
Thanks again. Keith
Hi Di, I love the goods I bought....and I have had quite a few good comments regarding the tote. I delight in telling people where I purchased it from and show off the umbrella as well. Thanks for your email.... Cheers Helen
Hello Di,
I have been meaning to write and thank you for the wonderful package we received last week…it was a sheer pleasure to unwrap!
Thanks again
Claire
Hi Di, we need a gift for a colleague who's leaving and would like you to put aside a couple of paintings to see when we plan to visit tomorrow. I'll phone you to go through which ones we thought might be suitable. Thanks, Dale
The parcel has arrived Di and it's perfect, just what I was wanting for my friends' special birthdays. I know they'll love these special gifts. Best wishes and thanks, V.
The lizard we bought is going off to Greece as a gift for an artist. I know he will appreciate it. Thanks for sending it so quickly and thanks for the information you included about it too which was very interesting. Regards, the Helenophiles!
I was really excited to visit your beautiful gallery and shop, Di. It is a feast for the eyes, so much colour and beauty. I love the scarves and jewelry and I love that you know so much about it all and that everything has a story. It makes it all the more interesting and I know that everything I buy has meaning and really makes a difference. I also appreciate that you have small inexpensive yet really gorgeous things as well as more special items. It's all beautiful.
We are so happy with our parcel of goodies. Everything is compact, light and easy to carry in our luggage and I know our family in Ireland will love them. We will be back for gifts for friends in Australia too. There's so many great things to choose from that are unique and lovely.
OPEN TUESDAY TO FRIDAY 11am TO 6pm
SATURDAY 10am to 4pm
CLOSED ON SUNDAYS AND MONDAYS AND MAJOR PUBLIC HOLIDAYS